-------------------------
Cablecast and web streaming of program in serieS
"Conversations with Harold Hudson Channer"
Upcoming Cable Television/Web Show:
For details of airing see bottom of page
Guest For
WEDNESDAY DECEMBER 28, 2005
---------------------------------------------------------------------------------------------------
NOTE!!
Dear Members of the List & Others: We are VERY happy to announce:
Like a Beautiful Soaring PHOENIX - The
STREAMING OF MNN PROGRAMMING IS BACK!!
Utilizing the much improved Windows Media Player format:
---------------------------------------------------------------------------------------------------
GUEST:
(Originally Aired Oct. 1983)
LOUIS O. KELSO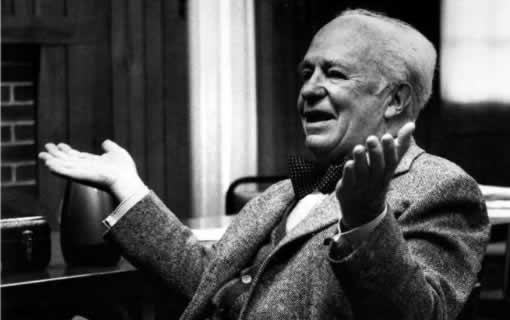 Economic Philosopher / Lawyer /
Investment Baker
Founder of Binary Economics
The Kelso Institute
&
A. H. RASKIN
Long Time Labor Reporter
New York Times
---------------------------------------------------------------------------
More About: LOUIS O. KELSO & A.H. RASKIN
Louis O. Kelso was a lawyer and economic thinker who sought to find a way to preserve capitalism from the competition of communism as an alternative within the context of the early Cold War. His non-conformist "capitalism" might be compared to the peoples' capitalism ideas of G. K. Chesterton in which ownership is distributed to as many people as possible within the economy. Kelso developed the idea of Binary Economics to explain the need for expanded capital ownership in light of industrial production and the dominance of capital instead of labor. In 1956 Louis Kelso invented the Employee Stock Ownership Plan (ESOP) to put his ideas into practice. In 1958 he collaborated with the philosopher Mortimer Adler to write The Capitalist Manifesto that is considered the primary source of his economic theories.
Publications
BOOKS
The Capitalist Manifesto, by Louis O. Kelso and Mortimer J. Adler, Random House, New York: 1958; reprinted Greenwood Press, Westport, Connecticut: 1975. Also published in French, Spanish, Greek and Japanese.
The New Capitalists, by Louis O. Kelso and Mortimer J. Adler, Random House, New York: 1961; reprinted Greenwood Press, Westport, Connecticut: 1975. Also published in Japanese.
Two-Factor Theory: The Economics of Reality, by Louis O. Kelso and Patricia Hetter, Random House, New York: 1967; paperback edition, Vintage Books: 1968. (Originally published under the title How to Turn 80 Million Workers into Capitalists on Borrowed Money.) Also published in Spanish and German.
Democracy and Economic Power: Extending the ESOP Revolution Through Binary Economics, by Louis O. Kelso and Patricia Hetter Kelso, Ballinger Publishing Co., Cambridge, Massachusetts: 1986; reprinted by University Press of America, Lanham, Maryland: 1991. Also available in Russian and Chinese.
WRITINGS BY LOUIS O. KELSO
Karl Marx: The Almost Capitalist, American Bar Association Journal, March, 1957.
Corporate Benevolence or Welfare Redistribution?, The Business Lawyer, January, 1960.
Labor's Great Mistake: The Struggle for the Toil State, American Bar Association Journal, February, 1960.
Welfare State - American Style, Challenge, The Magazine of Economic Affairs, New York University, October, 1963.
The Case for the 100% Dividend Payout, Trends (published by Georgeson & Co.), New York, December, 1963.
Poverty and Profits, by Hostetler, Kelso, Long, Oates, the Editors, Harvard Business Review, September-October, 1964.
Beyond Full Employment, Title News (the Journal of the American Land Title Association), November, 1964.
Cooperatives and the Economic Power to Consume, The Cooperative Accountant (published by the National Society of Accountants for Cooperatives), Winter, 1964.
Why Not Featherbedding?, Challenge, September-October 1966. (Reprinted in American Controversy: Readings and Rhetoric, by Paul K. Dempsey and Ronald E. McFarland, Scott, Foresman and Company, Glenview, Illinois: 1968.)
The Economic Foundation of Freedom, The American Prospect: Insights into Our Next 100 Years, Houghton Mifflin Company, Boston: 1977.
Labor's Untapped Wealth: An Address by Louis Kelso, Air Line Pilot, October, 1984.
WRITINGS BY LOUIS O. KELSO AND PATRICIA HETTER KELSO
Uprooting World Poverty: A Job for Business, Business Horizons, Fall, 1964. (Reprinted in Mercurio, Anno VIII, No. 8, Rome, Italy, August, 1965; Far Eastern Economic Review, Vol. L, No. 1, Hong Kong, October, 1965. Winner of the First Place 1964 McKinsey Award for Significant Business Writing.)
Poverty's Other Exit, North Dakota Law Review, January, 1965.
Equality of Economic Opportunity Through Capital Ownership, Social Policies for America in the Seventies, edited by Robert Theobald, Doubleday & Co., New York: 1968. (Excerpts from this essay reprinted in Current, April, 1968.)
Reparations and the Churches, Business Horizons, December, 1969.
Invisible Violence of Corporate Finance, The Washington Post, June 18, 1972.
Man Without Property, Business and Society Review, Summer, 1972.
Corporate Social Responsibility Without Corporate Suicide, Challenge, July-August, 1973.
Employee Stock Ownership Plan, Business & Government Insider Newsletter, July 30, August 6 and August 13, 1973.
Employee Stock Ownership Plans: A Micro-Application of Macro-Economic Theory, The American University Law Review, Spring, 1977.
The Greatest Financial Planning Tool of All . . . Could ESOP Save General Motors?, The Financial Planner, November, 1981.
Sychophantasy in Economics: A Review of George Gilder's Wealth and Poverty, The Great Ideas Today, Encyclopśdia Britannica, Inc., Chicago: 1982.
The Right to Be Productive, The Financial Planner, August and September, 1982.
Tax Reform Is Not the Answer, Chief Executive, Spring, 1983.
How We Can Achieve Lifetime Employment, Chief Executive, Autumn, 1983.
Damning Binary Economics With Faint Praise, Workplace Democracy, Summer, 1987.
Leveraged Buyouts Good and Bad, Management Review, November, 1987.
The Great Savings Snafu, Business and Society Review, Winter, 1988.
Why Owner-Workers Are Winners, The New York Times, January 29, 1989.
Why I Invented the ESOP LBO, Leaders, October/November/December, 1989.
Don't Meddle With ESOPs, The Journal of Commerce, October 2, 1989.
Looking in a Marxist Mirror, The Journal of Commerce, January 11, 1991.
ALSO RECOMMENDED - BOOKS
Curing World Poverty: The New Role of Property, edited by John H. Miller, C.S.C., S.T.D., Social Justice Review, St. Louis: 1994.
Binary Economics: The New Paradigm, by Robert Ashford and Rodney Shakespeare, University Press of America, Lanham, Maryland: 1999.
ALSO RECOMMENDED - WRITINGS
The ESOP According to Kelso, by Stuart Nixon, Air Line Pilot, October, 1984.
The World According to Kelso, by Steven Hayward, Inland Business, April, 1987.
Louis Kelso, Capitalist, Bill Moyers: A World of Ideas II, edited by Andie Tucher, Doubleday, New York: 1990.
The Binary Economics of Louis Kelso: The Promise of Universal Capitalism, by Robert H. A. Ashford, Rutgers Law Journal, Vol. 22, No. 1, Fall, 1990.
Louis Kelso's Binary Economy, by Robert Ashford, The Journal of Socio-Economics, Vol. 25, No. 1, 1996.
Binary Economic Modes for the Privatization of Public Assets, by Jerry N. Gauche, The Journal of Socio-Economics, Vol. 27, No. 3, 1998.
A New Market Paradigm for Sustainable Growth: Financing Broader Capital Ownership with Louis Kelso's Binary Economics, by Robert Ashford, Praxis: The Fletcher Journal of Development Studies, Vol. XIV, The Fletcher School of Law and Diplomacy, Global Development and Environment Institute, Tufts University, Medford, Massachusetts: 1998.
The Theory of Productiveness: A Microeconomic and Macroeconomic Analysis of Binary Growth and Output in the Kelso System, by Stephen V. Kane, The Journal of Socio-Economics, Vol. 29, No. 6, 2000.
The Ultimate Management Team, by Chris Bayers, WIRED, January, 2002.
Employee Ownership and Corporate Performance: A Comprehensive Review of the Evidence, The Journal of Employee Ownership Law and Finance, Vol. 14, No. 1, National Center for Employee Ownership (NCEO), Oakland, California: 2002.
Binary Economics, Fiduciary Duties, and Corporate Social Responsibility: Comprehending Corporate Wealth Maximization and Distribution for Stockholders, Stakeholders, and Society, by Robert Ashford, Tulane Law Review, Vol. 76, No. 5-6, June, 2002.
Quote
"The Roman arena was technically a level playing field. But on one side were the lions with all the weapons, and on the other the Christians with all the blood. That's not a level playing field. That's a slaughter. And so is putting people into the economy without equipping them with capital, while equipping a tiny handful of people with hundreds and thousands of times more than they can use."

--Louis O. Kelso in Bill Moyers: A World of Ideas, 1990)
External links
--------------------------------------------------------------------------------------
"The basic moral problem that faces man as he moves into the age of automation, the age of accelerating conquest of nature, is whether he is really fit to live in an industrial society; whether his institutions will adjust rapidly enough; whether he will rivet himself with an absurd institution like full employment in the economic order when it is not only unnecessary but unadministratable in anything but a slave society; whether freed from the necessity to devote his brain and brawn to the production of goods and services, he can address himself to the work of civilization itself."
(Louis O. Kelso, 1964)
---------------------------------------------------------------------------------
______________________________________________________________________
Wednesday December 28, 2005
10:30 - 11:30 AM / (NYC Time)
Channel 34 of the Time/Warner &Channel 110 of the RCN
Cable Television Systems in Manhattan, New York.
The Program can now be viewed on the internet at the time of cable casting at:
www.mnn.org

NOTE: You must adjust viewing to reflect NYC time & click on channel 34 at site
-------------------------------------------------------------------------------------------------------------------